Project Description
The KOLEGEA++ project is the follow-up project of KOLEGEA. It extends the Web2.0-based system KOLEGEA, which aims to facilitate knowledge exchange in networks of general practitioners in training, with state-of-the-art incentive models using gamification and reputation elements, and recommender functionalities to further stimulate activity on the platform. Both programs are directed at physicians in specialty training for general practitioners. EIPCM has been significantly involved in the development of the gamified and adaptive incentive model as well as the scientific project coordination. Like KOLEGEA, KOLEGEA++ aims at fostering the effectiveness and appeal of GP specialty training and GP care especially in rural and economically underdeveloped areas. To intensify the use and dissemination of the KOLEGEA platform, an incentive model was developed applying community-based reputation models and gamification elements. The activity monitor also supports goal-setting and comparison of self-assessed learning progress with online activity, and suggests activities based on the users' current status.
Project Website
 KOLEGEA ++ press publication
Project Partners
Funding organizations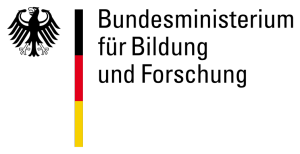 KOLEGEA++ is 36-month Collaborative Project funded by the German Federal Ministry of Education, BMBF Grant agreement no.: 01PF15002A.
Project Context
Project duration: 2015 – 2016